| | |
| --- | --- |
| | Public Access to Digital Material - Appendix 1: An Example of E-Book Restrictions |
Adobe's eBook reader tries to technically confine the user to obey the restrictions proposed by the publisher. It uses technology to try to stop the cut-and-paste feature of operating systems, stop running debuggers, and warning readers from disobeying a publisher's interest. In this screen shot (from http://www.pigdogs.org/art/adobe.html), for instance, it declares that reading "Alice in Wonderland" aloud is not allowed.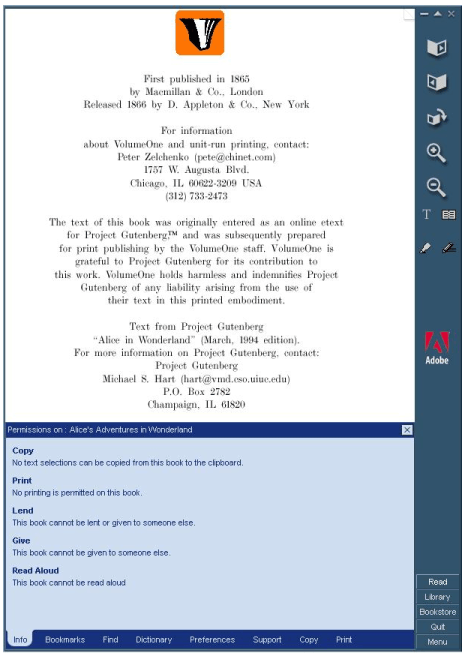 Adobe eBook reader usage restrictions for Alice in Wonderland
Copyright© 2001 Brewster Kahle, Rick Prelinger, and Mary E. Jackson.

---