HTC RelHelper: user selects noun-phrase concepts with head noun 'microcalcification'
HTC presents the user, in the lower interface window, with a list of concepts collected from the collection. 'Microcalcification' has been highlighted as a selected head noun. The related concepts are presented in the upper window for editing before being made into an Inquery query.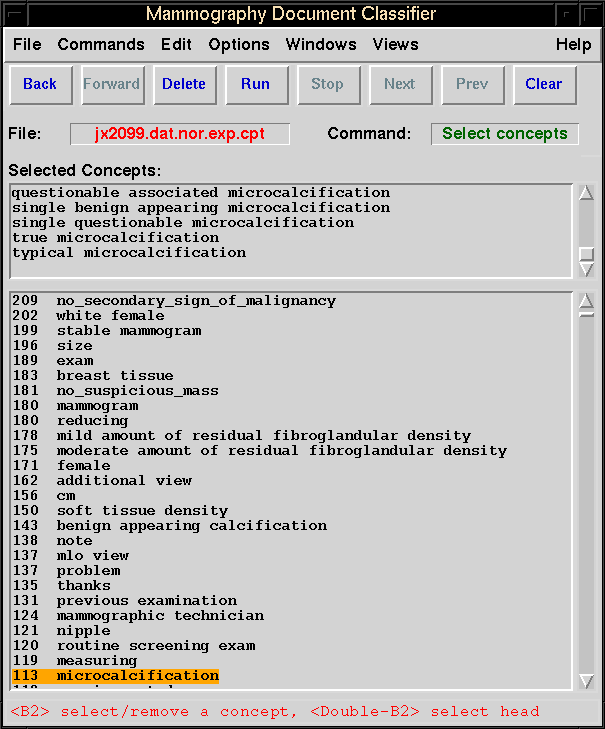 Copyright © 1997 CIIR. All rights reserved.
Ad-Hoc Classification of Electronic Clinical Documents
Aronow & Feng